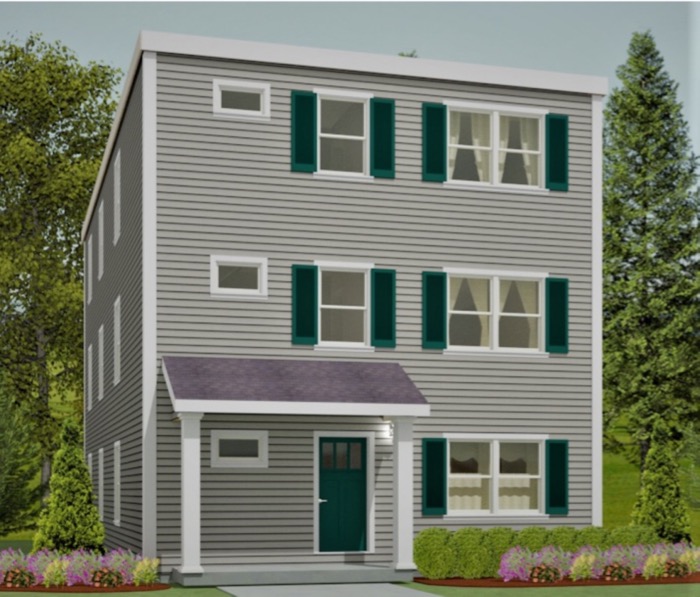 The advanced building techniques and technologies of the modular construction industry has brought forth a wide range of options to interested homeowners and real estate entrepreneurs. The fast-moving modular home industry has paved the way for developers and contractors to meet the increasing demand for high quality and fast build out for both residential and commercial properties. The advanced modular building systems empower homeowners and commercial real estate investors to arrive finished construction significantly faster than traditional home construction.
The Winthrop multi-family style building is a great option for big families who own tight lots. This three-story floor plan contains one apartment unit in each floor level which only means this modular structure can fit in three different but related families. Or more so, this can be used for commercial applications wherein business entrepreneurs who want to be in the housing business can make use of the Winthrop multi-family style modular floor plan and offer the three apartment units to different families.
Each floor of The Winthrop is comprised of three bedrooms and one bathroom providing enough indoor living space for the occupants. These three bedrooms will be typically placed next to each other to maximize the space provided by this rectangular floor plan. The bathroom, living room, kitchen and dining area will be on the opposite side. But homeowners or business owners can actually rearrange these parts to their liking.
More and more developers and contractors take advantage of The Winthrop as well as the other multi-family style modular buildings in Stoughton, MA. The final output looks exactly like a traditionally built multi-family building, only that the structure itself takes not only lesser time but also lesser money to finish which is more advantageous for people who are in the apartment rental business.
For more details, contact the Avalon Building Systems.