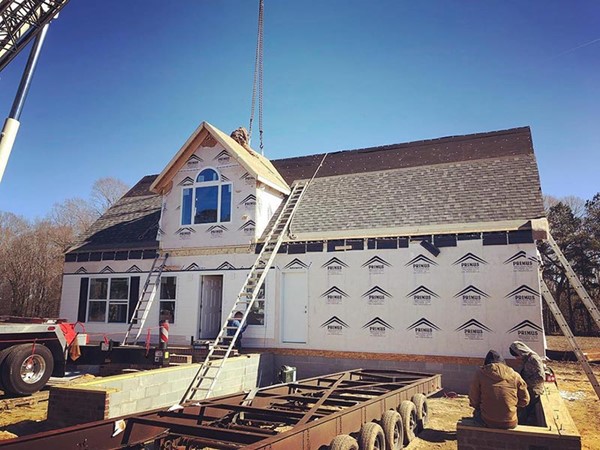 So, not everything about home building is highly entertaining. Take for instance weather-resistant barriers within the home construction process. Not a very sexy topic on the surface, but barrier protection is a very, very important element of the home construction process and some (if not most) builders fail to give barrier protection its proper due. We're here to tell you that the protective measures that we use here at Avalon Building Systems is the highest quality barrier material on the market today. Again, not all builders use the quality of barrier products necessary to guarantee a moisture infiltration protection system that retards mold and mildew build up within walls and attics. Our barrier wrap also helps prevent exterior wall moisture damage.
Our modular home construction process here in Boston, MA applies a superior weather protection system that ensures air and water will not penetrate walls by using an installation system that does not compromise ventilation. The barrier wrap enables the moisture to leave (but not enter) wall cavities. Premium-grade house wrap in environmentally caustic coastal areas is essential to ensure the home successfully combats salt, sun, wind, and heat.
It's the accumulation of many things that distances the quality of one home builder from another. We welcome the opportunity to educate you fully on the things that we continue to do to offer award-winning home building services. Contact Avalon Building Systems to learn more about our modular home building system.