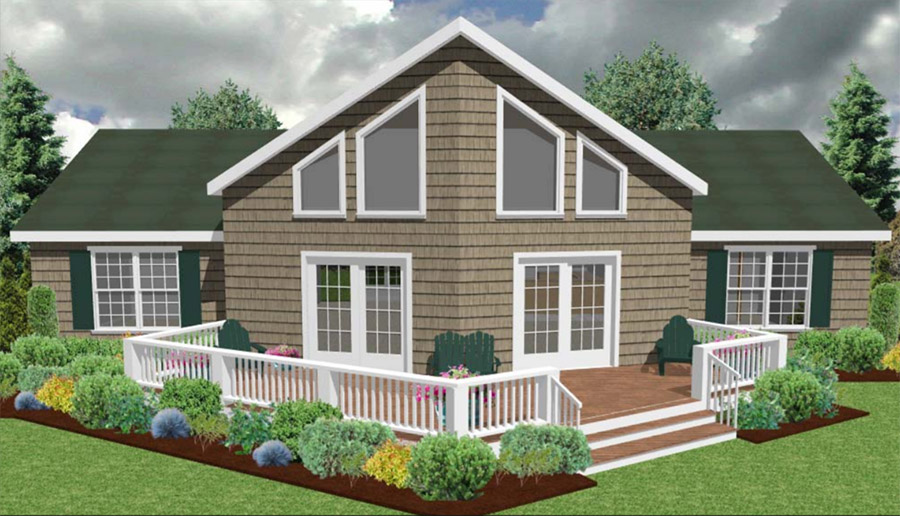 Are you about to make your vacation-style home a reality? Well, today we're going to introduce some realities to you that should get you even more excited than you are at this very moment. There is quality and value out there for new home construction, and that value can be realized through our award- winning Avalon Building Homes!
It is important to consider the construction method that can provide you with a quality vacation style home. If you are considering building your dream home, then take a look at modular construction. Modular homes are perfect for homeowners who want to settle near mountains, lakes or ocean front.
The modular building system features homes with sturdy foundations, excellent floor plans, and high levels of insulation. They stand firm during challenging weather and can withstand heavy winds and the heavy weight of snow. Furthermore, they are far more energy efficient than traditionally built homes, a perfect shelter for all seasons. The doors and windows used in this construction are highly insulated for low thermal loss. They are also fully equipped with underfloor heating systems and offer various heating system options. Modular vacation style homes are truly an ideal home for all-season residences.
Furthermore, homeowners who want to take in the great outdoors while relaxing in their home can fully enjoy the tremendous scenic views of mountain peaks, brilliant lakes, or expansive ocean with extra large panoramic windows and doors. A customizable terrace can also be designed to serve as the perfect viewing deck. Modular homes in Wayland, MA can make your vacation living dream into a reality.
What are you waiting for? Contact Avalon Building Homes to get your modular home project started.