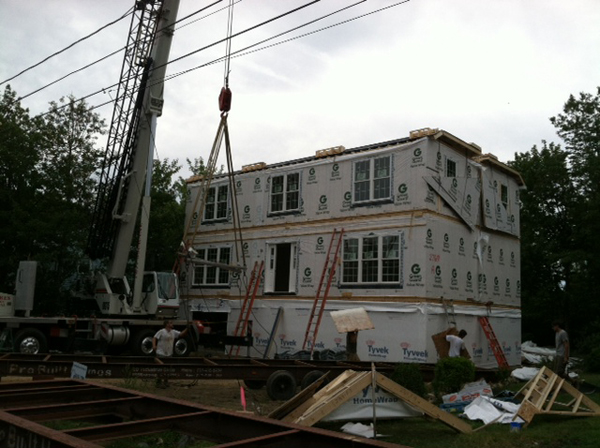 When you decide to build your new modular home here in Boston, MA the fun just begins. The key word here is "custom" and you should have fun designing your next home with the exact personal touches that you've always dreamed of. Yes, while there are numerous things to consider, that is the very reason you will be excited. You are about to build your dream home exactly as you imagine it!
Whether you plan to stay in your new home for the rest of your life or even if it's just for a couple of years, make sure every layout and details of your new home meets your needs and suits your lifestyle. While everyone has distinct taste of style and living requirements, there are typical elements which homebuyers search for which can make the home stay comfy and enjoyable to reside in at different life stages.
Whether it's a large house for a family, a starter home for new couples, or a humble abode for solitary living, here are a few tips to help you find your ideal modular home:
Living Alone - A small floor area equipped with basic features but not necessarily cramped will suffice a person living alone. A design with at least 9 ft. ceiling and sufficient number of windows can provide extra lighting and make the area looking spacious. You might as well consider adding a deck as a receiving area for guests.
Living with A Partner - Look for a single-story floor plan that is right for you and your partner. A modular home that features three to four bedrooms sounds adequate. Otherwise, opt for two bedrooms or consider modular floor plans with unfinished attics that can be renovated in the future to create additional rooms. Through modular upgrades home additions are made easy and you'll be surprised with the infinite design options possible for your home.
Living with A Family - It has to be spacious to accommodate all the household members but it doesn't always entail a huge house. You just need to seek a floor plan that presents a smart use of space with flexible living options. Also, don't scrimp on the fittings and finishes for they need to be tough and durable considering the multiple users. Good thing with modular homes, we only utilize premium quality products for home fixtures so as much as possible, you don't have to tackle worn out home essentials for a considerable number of years. Moreover, a large kitchen with a pantry with a spacious dining area is perfect for dining together. A second bathroom also delivers convenience on busy mornings.
Empty Nesters - Usually empty nesters decide to downsize their home for a smaller living space that requires lesser housework and upkeep. Select a floor plan that displays convenient living for two but can accommodate occasional visitors. Carefully choose home fittings and products that are easy to clean and maintain to minimize workload at home.
At Avalon Building Systems, we know the typical needs of every household format. Thus, during layout planning, we carefully guide homebuyers in choosing the right home design that meets their preferences. For this reason, we cater custom-designs to fulfill exact and unique specifics they want for their home. Contact Avalon Building Systems to learn more.