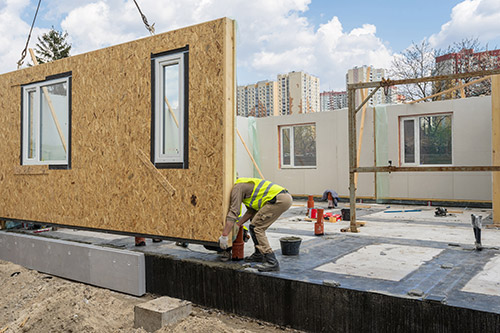 When building your forever dream home, do your research. The more you know about the superior nature of modular home construction, the more you do toward getting the best value from your home buying dollar. Your award-winning friends here at Avalon Building Systems has compiled tips for building your next dream modular home:
Do Your Research: Before you start your forever modular home project, it's important to do your research. Learn about the different types of modular home construction, the local building codes and regulations, and the different materials and contractors you'll need to complete your project.
Choose the Right Floor Plan: Modular homes come in all shapes and sizes, so make sure you choose the floor plan that best fits your lifestyle and budget. If you're building a large home, think about the flow of the space and make sure you have enough room for all of your furniture and belongings.
Budget Accordingly: Building a forever modular home, while comparably more affordable than traditional home building, is still a major investment. Make sure you have a realistic budget in place before you start. Consider all of the costs associated with your project, including land, permits, materials, labor, and more.
Seek Professional Help: Building a modular home is a complex process and should not be taken lightly. Make sure you seek out Boston's most trusted and celebrated modular home builder.
Invest in Quality Materials: It's important to invest in quality materials when building a forever modular home. You want your home to last for years to come, so make sure you purchase durable materials that can withstand the elements.
Consider Energy Efficiency: Energy efficiency is an important factor to consider when building your forever modular home. Look for materials and building techniques that can help reduce your energy consumption and save you money on your utility bills.
Check in with us along the way. Stay in communication with us throughout the entire building process. If you have any questions or concerns, we're on it.
Enjoy the Process: Building a forever modular home is a big undertaking, but it can also be a lot of fun. Enjoy the process and take time to appreciate the progress you make along the way.
Contact Avalon Building Systems and let us help you build your forever modular home exactly the way you want it!