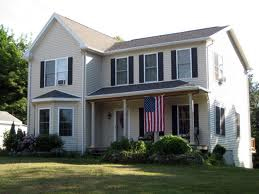 As we roll into summer, the home buying and building market is heating up. When considering modular homes you can choose from standard floor plans of pre-designed homes, or you can custom design any home to meet your family's needs.

With the low mortgage rates, building a new home now is the most optimal choice for many families. As the price of goods increases, you will find that modular home companies are less affected by these price increases than the contractors who build only stick built homes.

The modules for Avalon Building Systems are built in controlled environments. The materials for construction are bought in bulk and stored at the facility, so modular builders are less captive to material increases. This translates into lower materials cost for you, therefore construction costs are generally lower than with traditional construction.

Modular homes also take less time to build; therefore, you are paying lower labor costs and spending less time paying for two homes.

As a result of the decreased time and expenses, often people find that modular construction is the better option for their family. Contact Avalon Building Systems for more information on modular homes in New England and New York.