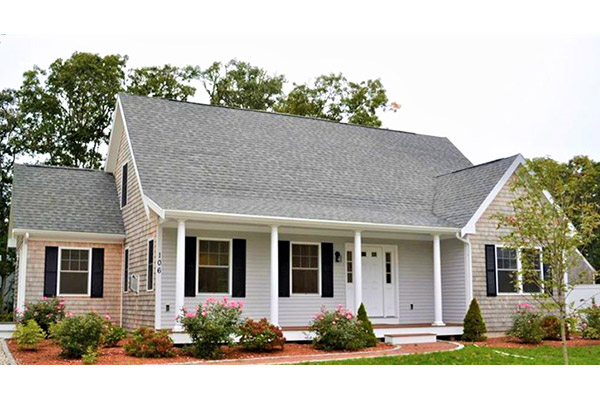 Ranch style modular homes in Boston, MA are single-story homes with many amenities that make a house a home. Their floor plans are prominent in having a spacious living room to entertain your family and friends and a large kitchen that is designed with convenience in mind. Although this selection of homes is intended for single-story living, you can simply build a second floor on the current level if more space is needed.
The Ranch style floor plans can be customized based on your personal preference. You can have a foyer that opens into either a spacious living room or a dining room combo. You also have the option to choose how many bedrooms and bathrooms you want based on the needs of your family. The living room can be conveniently located at the heart of your home providing easy access to all areas of your Ranch modular home. You can also have a walk-in closet, optional car garage, or a separate utility room in order to encompass the remainder of the floor plan.
The available floor plans are just a starting point of what modular home construction can offer. You will be provided with many options to maximize your home's living space. They are very helpful especially if you do not have initial plans yet of what are the features you really want to include in your dream home.
For more details about Ranch Style modular homes, contact Avalon Building Systems.