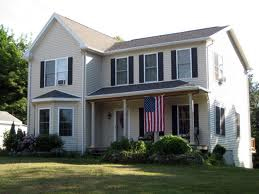 Right now the housing market is hot. But unfortunately, the sellers haven't gotten the memo. Home inventory is sparse. No need to wait, build your own home. Think that takes too long? Not so with modular construction.

Massachusetts in particular has had resurgence in the housing market, but unfortunately, while home sales have been increasing, they have not been as good as they could be because of the lack of inventory. In fact, right now there are anywhere from 5- 7 years of buyers on the market with no homes to buy.

Modular construction is the perfect way to get into a new home, and you don't have to settle for a home you need to adapt to or modify. Build the home you want that will perfectly grow with your family in far less time than it would take to build a home the traditional way.

Have you been shopping around for a new home and either keep missing out on the home you may want or perhaps you just can't find the right home. Wait no more. Modular homes can be custom designed and built for you and your needs in just one to two months after the design process is complete. And, with hundreds of modular home plans to choose from, the design process can be a short process as well.

You know where you want to live, and you can envision the home you want to live in. Build it with modular construction. Right now is the best time to build your own home with low interest rates, a more stable job market, and lenders who are ready to lend again.

For more information on modular construction in Massachusetts, contact Avalon Building Systems.