In today's time, making the decision to open up a new business or even facing the need to build additions to existing location in order to meet the growing demands of a company's increase in productivity can cause tremendous concern for most any company's finances. It is also a business decision that numerous companies must make every single day. Thanks to the turn-key solutions provided with the construction of modular office buildings, company owners have the ability to save a large amount of money and time that it would otherwise take for more conventional modes of construction.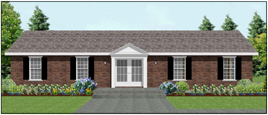 To list just a few of the reasons why modular office buildings are such a cost-effective solution for a wide variety of businesses such as health-care facilities, educational classrooms, commercial and governmental offices include the following:
The amount of both money and time that is required for construction can literally be completed in half the amount of time and cost that that it takes for traditional methods. Not only does this mean less money required for the overall construction, but it also means less down-time in the production of a company's services or products.
Maintenance requirements are very minimal. Over time and with exposure to elements of the weather, you can almost guarantee that offices built using other construction modes will begin needing different types of maintenance requirements that can be extremely costly and time consuming. A large portion of future maintenance requirements are eliminated with prefab buildings, which is another benefit that can save money and time when a businesses uses modular office buildings.
The relocation of a company is never a worry with prefab buildings. It is often much easier just to completely rebuild a business instead of trying to move it when business owners would like to move to a different area or location. Relocation is an easy achievement when modular office buildings are used.
More can be achieved using less space. While a company can save large amounts of money and time using modular office buildings, they can also save on construction space requirements. With unique design plans, the area for production can be obtained using a lot less space with prefab buildings than what is required from conventional methods to obtain the same amount of production area.
No matter how you look at it, the bottom line is that business owners that use
modular office buildings
for new construction, additions and relocation requirements, are making a sound financial move that will save money and time for their business.
Contact us today
to learn more about our
modular office buildings
and be sure to check out
our floor plans
as well.