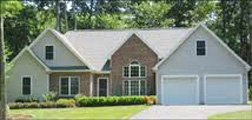 Modular home manufacturers use a proven construction process that many feel is superior to traditional stick-built construction. Modular homes are built in a factory to exact design specifications and to all local and state building codes. But then those modules are transported to the building site and assembled on the foundation. Because the homes are transported over long distances, modular homes are sturdier and more structurally sound than stick built homes.

Stick built homes use nails to construct the walls, floors, and ceilings. With modular construction the walls, floors, and ceilings are screwed and lag-bolted together and special adhesives are used to add another level of integrity and strength.

Modular homes have an extensive quality control process too. There are endless quality checks on the lot and in the factory. Throughout the entire modular construction process every angle, quality of wood, every piece of hardware, and the interior and exterior paint is all quality checked and must meet quality standards.

Also keep in mind that materials are never left to the whims of the weather. All materials and framing are inside where the weather cannot affect the finished product.

For quality control and for craftsmanship and specialization, modular homes are a superior alternative to stick built homes. For more information on modular construction, contact Avalon Building Systems.