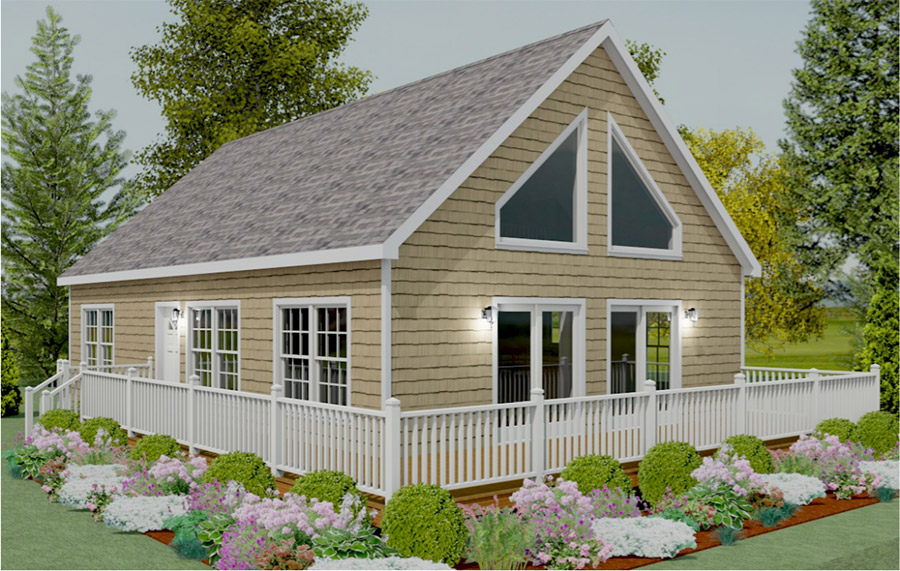 Cape Cod Style homes are a popular choice due to their compact design. The design of these homes offers maximum living space, storage space, dormers, and pitched roofs on the second floor. However, oftentimes, with stick built Cape homes the second floor framing is usually less insulated due to its proximity to the roof which can often cause air leaks. A well-insulated Cape style floor plan is often a challenge.
Modular home construction in Boston, MA offers numerous options and a wide variety of customization for homeowners. This option enables homebuyers to choose the right material for insulation and ventilation as effective solutions to heating and cooling problems. The modular floor plan also allows for changes in insulation down the line. Modules are prefabricated using standardized and quality controlled processes in an offsite factory. These modules are assembled at the permanent site and are glued and screwed, making the entire home more efficient as well.
The sectional approach to modular construction provides effective solutions to modern issues that have arisen in home designs. Saving energy costs in areas with extreme weather patterns is one of the issues that modular construction has addressed. Cape style modular homes are energy-efficient whereas traditional methods are having difficulty implementing the same energy efficiency. Insulating a Cape Style home has never been this fast and easy. To find more about Cape style modular floor plans, contact Avalon Building Systems.