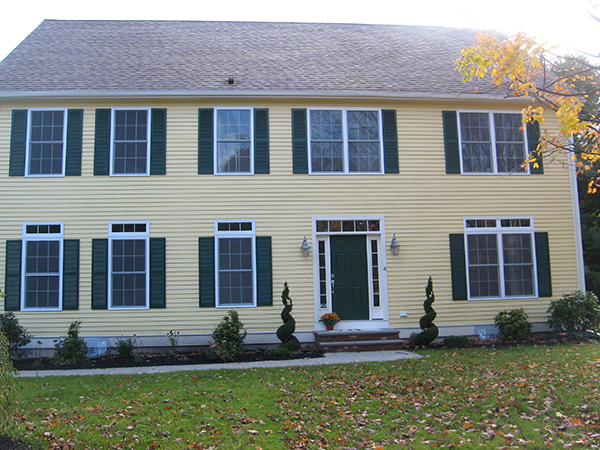 Modular homes are constructed indoors in a factory environment which means no delays or materials damage as a result of weather. Additionally, because the construction process is essentially, weather-proof, you home is safe from the elements while it is still in the 'under-construction' phase. This means, no weather induced damage to your home before it is complete.
Once the modules that make up your new home arrive at the building site, they are set on the foundation in one day and your home is about 80% complete. Final assembly, including attaching the modules and siding the home, can be completed in about 3 days. Most of the work has already been completed; the home just needs to be secured.
Being able to work fast, indoors, as opposed to building the home from the ground up, during tough winter weather means that that your new modular home will become weather tight and in move-in condition in just a very short time frame, in fact, in some cases, your custom modular home could be ready in a month.
Winter time is the off season for home construction; this means there could be an even faster construction time. Modular homes often allow you to buy a larger home with more amenities. Because of the modular construction process, you can now be living in that home in less time. Depending on the design and style of your home, a modular home can sometimes cost an average of 30% less than a stick built homes.
Modular construction allows you to build a new home even in the winter when all other new home construction has stopped. With the slow construction season approaching in Massachusetts, now might be the perfect time to build a new home.
For more information on building a modular home, contact Avalon Building Systems.