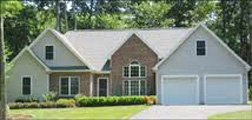 New-home construction picked up in August and building permits for construction hit a five-year high, pointing to resilience in the housing market recovery in the face of higher mortgage rates.

The August new home construction was led by a 7% increase in single-family homes. Homes sales have also been strong, but rising interest rates have been driving up home prices as people have been scrambling to buy before rates get even higher.

As a result, single home inventory has been very scarce. Many families who want to buy homes are not finding homes that they love or want to buy. As a result, people have chosen to build. But, as winter fast approaches, many people think they have missed the window in which they can begin new home construction. However, with modular construction, the project can begin at any time of year.

New-home construction has been volatile recently. Home building creates jobs as well as demand for a broad array of building materials and household goods. But the sector's growth has been held back by supply constraints as the industry emerges from its long slump.

Modular home construction does not suffer from materials delays, weather delays, or labor delays. Because they are built in a factory setting, materials are bought in bulk and the weather does not hinder the forward progress of your home construction. This means that your home is built on schedule regardless of the weather outside. It also means that your home is not exposed to the elements.

After the design process is complete, it takes about 4-6 weeks to have your modular home built and delivered. This means, even if you start now, you can have a custom designed new home in time for the holidays.

If you want to take advantage of interest rates before they rise more buy you just can't find the right home, consider modular construction. Contact Avalon Building Systems.