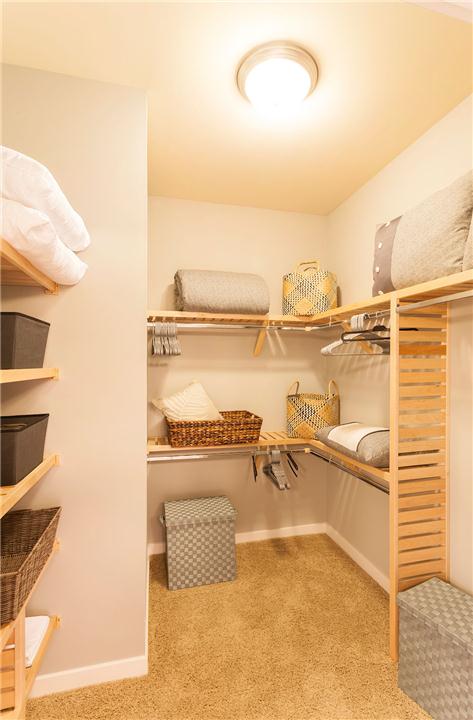 Is closet design and layout important? Ask anyone who did not give this subject its due consideration and you'll discover that closet design is VERY important to the overall quality of your home comfort. So, as it pertains to the subject of closet design for those of you considering new modular home construction here in Boston, below are just some of the things for you to consider:
1. The Shape of The Walk-in Closet
Typically, walk-in closets come in three shapes: the "L", "U" and the straight walk-in closet. All these shapes are suitable to store clothes, dresses, bags and shoes. However, the "L" shaped closet requires two walls to maximize storage utilization while "U" requires three walls. Finally, the straight closet design or the "I" can be tailored to the desired wardrobe size. It can also be customized to separate male from female stuff on the walls of each side perfect for couples.
2. Include an Additional Storage Adequate To The Amount of Belongings
Prior to making a space for walk-around, built-in or reach-in dresser, consider first the number and types of stuff that you need to store inside. Then, you can now decide the design and layout for the hanging space, drawers, shelving and cabinets. The goal is to prevent excess stuff. It will defeat the purpose of making your closet organized if there are still more stuff that don't get a spot.
3. Select the Desired Wardrobe Style
There are countless closet styles out there. Choose the one that matches your taste and style and that which accommodates your stuff. If you want a simple style, go for contemporary styling. It will display your array of fashionable items neatly and beautifully.
4. Include Lovely Mirrors
Having number of different styles of mirrors in your walk-around wardrobe can in fact save you time.
5. Consider an Island in the Center
If you have a roomy space, an island can be a marvelous addition as they provide extra storage compartments and help when planning an outfit. When planning a closet peninsula, make sure you have 36 inch around the island on all sides. This will provide you enough space to move around.
6. Place a Dressing Chairs, Bench or Stools
Chairs or a bench will provide you a site to rest or try on your shoes. Stools are also excellent when you need to get some items on top of the rack.
7. Chandelier or Downlights
Ornamental (yet functional) lighting will enhance the look and overall enjoyment of your walk-in closet.
What we want you to take away from this blog post is not only the fact that your future modular home is fully customizable all the way down to individual closet space, but that the award winning professionals here at Boston's Avalon Building Systems are here to consult and guide you through the customizable details of your next home.
To get started in putting your dream home in Boston on the path to reality, contact Avalon Building Systems.