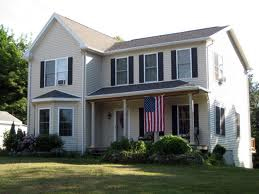 One of the benefits of building a modular home in Massachusetts are that they can be quickly built. This means that even though it is August, you can be in your new home before the cold weather starts. Modular homes are high quality, beautiful homes and they provide the homeowner with the chance to move in quickly. These homes are also less expensive than others, at least in time, if not in money.

In modular construction, the modules are built in a factory. The indoor construction ensures that doors, windows and frames fit together properly and are straight and level. The modules are then transported to the work site, and assembled via crane.

Gorgeous modular home floor plans and custom designed homes can be built with modular construction. The competitive prices and faster build time allow homeowners the ability to build larger homes with beautiful designs, and all the amenities expected in traditional construction.

It is difficult for the layperson to tell the difference between a prefabricated home and a traditionally built one. This is one of the reasons that the popularity of modular homes is increasing with modular construction.

For more information on building modular homes in Massachusetts, contact Avalon Building Systems.