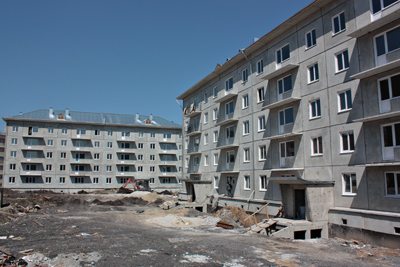 Modular construction is gaining a reputation for superb building features and quality that very much benefit the commercial sector. Because of the faster construction process, owners can move into and use their new building faster, for a quicker ROI. Faster construction means faster turnaround and reduced labor cost for investors.
Businesses that to expand or add locations can have a new commercial space ready in as short as 6 weeks after the design phase is complete. This is because of the off-site factory process of commercial style modular buildings where weather can't stall the process. Advanced construction design software and cutting-edge technology are employed instead of hiring outsourced manpower which can add to the labor cost, delays, and scheduling problems. Because computerized machines and process are used in construction, precision and consistency is completely attainable.
Looking at these advantages, modular building systems can help all types of businesses flourish by allowing them to save more money and time in the construction process. Businesses can operate in their new commercial spaces by a specific targeted date since modular construction will always deliver projects on time.
If you are thinking of expanding your business or adding a new location in Massachusetts, contact Avalon Building Systems.