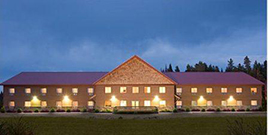 Modular construction continues to expand and evolve. As a result this sector of the construction industry can cater to commercial construction applications, providing faster and better building solutions.
The modular construction in Cohasset, MA brings multiple benefits and advantages to the commercial construction markets. There are a options that offer project owners and developers the competitive advantage because modular construction guarantees improved productivity and increased return on investment.
With the expansion into commercial applications, it is not surprising that more commercial style modular buildings are being used in education, office space, retail space, healthcare, and hospitality. As a result, more and more architects, contractors, and developers are considering modular construction over traditional. Modular construction is quickly becoming the preferred construction delivery method, especially because it incorporates inherent "green" building technologies, astonishing design flexibility, unmatched speed of delivery, and premium quality construction. Additionally, a shortened construction cycle helps control and cut down building costs.
To find out more about modular construction for commercial applications, contact Avalon Building Systems.