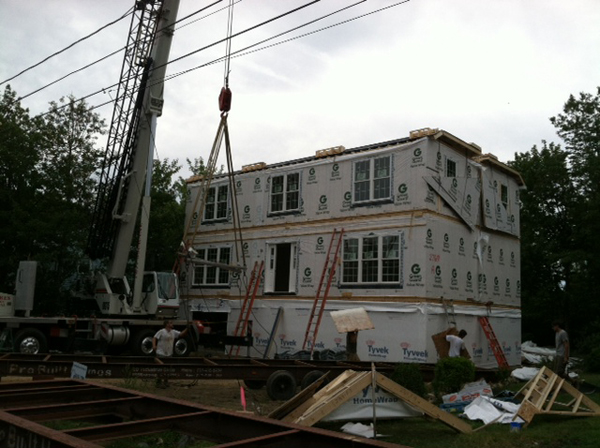 The disaster caused by Hurricane Florence devastated North Carolina and has caused many people in the area to lose their homes. While hurricanes do not hit Massachusetts with such severity, homeowners are interested in building homes that are safer and sturdier. Modular homes have more capacity to withstand strong, hurricane-force winds.
Strong, robust homes that can handle 180 mph winds are constructed by modular home builders. These homes are perfect for families who live anywhere in Massachusetts, but most especially for those who live in flood prone areas. Modular construction designs and builds resilient homes that can stand tough against natural forces. Modules are glued, screwed, and strapped for safe transport during transportation to the permanent building site. Because these homes are so securely built, they meet and often exceed state and local building codes. Additionally, the series of QA tests are the protocol of modular building systems to ensure these codes are properly met.
Homebuyers today need to pay attention to the quality of their homes and the materials and processes used to build them. Looking at the aftermath of past hurricanes, homebuyers should review all of their home building options. Contact Avalon Building Systems for strong and beautiful homes.