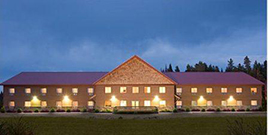 You can see many commercial style modular buildings in Hingham, MA. This is because the modular construction industry has expanded its reach to provide more options and opportunities that are not only exclusive to residential applications.
More and more investors and business people who are interested in custom-building motels and hotels can now embrace modular construction after understanding its various advantages and benefits. With this advanced building technology, construction that is equal to- or higher quality- than traditional construction is delivered which meets or exceeds state and local commercial building codes.
There are extensive commercial style modular floor plans offered today that can meet various business plans and budgets. For those interested in investing in the hospitality business, ther are modular floor plans that can be used as is or modified for the hotel or a motel that is uniquely yours.
To find out more about hotel and motel floor plans and other commercial style modular buildings, contact Avalon Building Systems.