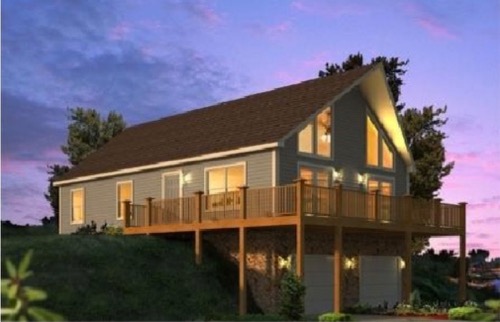 The beachfront communities continue to grow as more and more families become interested in building vacation homes on the water. However, as new federal flood maps have homeowners building houses with more comprehensive building codes, beach bungalow dreams need to meet or exceed federal and state laws. Modular construction is the perfect solution to meeting these needs and safety standards.
Modular beach front homes are now becoming a more popular solution for construction in beach communities. With the faster construction process, replacing older beach homes can be accomplished more efficiently and with higher quality. Moreover, many homeowners prefer this option since the construction costs are lower than the traditional construction method while exceeding the quality of the stick built craftsmanship. Modular homes are manufactured in factories where quality control is strictly implemented and closely monitored.
Modular homes in waterfront areas are often built on stilts and are securely glued, screwed and fastened upon assembly to withstand strong water and wind. Contact Avalon Building System to learn more about modular beach front homes.