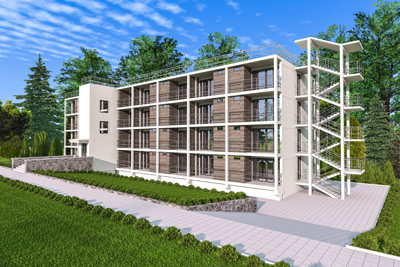 In-plant construction is not a new concept. It often takes place in larger factories, production facilities, and testing laboratories where there is a need for an enclosed spaced within. This space is often used for different purposes, such as equipment storage, laboratory rooms with controlled environments, or office space. But now in-plant building can be constructed through state-of-the-art modular construction processes.
Using modular construction for in-plant commercial style modular buildings in Duxbury, MA is a very efficient option. First and foremost, choosing modular construction reduces or prevents business disruptions. The areas to be constructed are prefabricated so there is minimal construction onsite. This means less noise, distraction, and inconvenience to the business operations on a daily basis. Choosing modular construction also means faster construction time. Modular in-plant building are built faster so companies can begin utilizing the needed space sooner. Modular construction for in-plant building is also more cost efficient.
However, the greatest benefit of modular construction for in-plant projects is the flexibility it provides. With modular construction, there is significant room for customization so businesses can incorporate these in-plant modular floor plans as needed. They are easy to expand or add in various locations simultaneously should the business want to do so with less time and resources required.
To find out more about the benefits of modular construction for in-plant buildings, contact Avalon Building Systems.