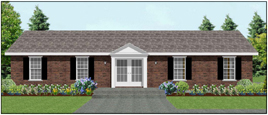 Modular construction used to include very little commercial work because home construction was far more popular. However, this is no longer the case because more and more business investors and project developers appreciate the benefits and advantages of this construction process for commercial buildings.
The commercial style modular buildings in Cohasset, MA and the surrounding towns are no lesser quality than those buildings constructed using traditional means. Additionally, the two types of buildings look no different visual to the layperson. These permanent commercial buildings have been helping business owners and entrepreneurs custom-build the perfect commercial space for business. They take less time and money to build with the same aesthetic appeal and functionalities of on-site construction, only better and faster.
There are a wide array of modular floor plans that are available for commercial applications. Simply choose one to use or from which to take inspiration; owners are able to customize and construct their dream building to start doing business.
To find out more about commercial style modular buildings, contact Avalon Building Systems.