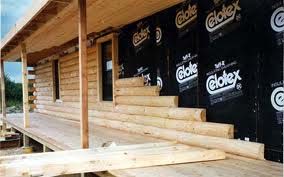 For New Englanders, log and timber cabin style homes are a popular home style. However, the outlay for this type of house is often too high for materials and upkeep. Even though many potential homebuyers love this home design, they are often reluctant to choose it when the home costs are laid out to them.
However,the innovation of modular building systems has created a design for modular log homes. These are actually modular homes with a log siding finish. Avalon Building Systems can absolutely cater to meticulous homeowners who love the facade of log which has the rustic curb appeal. Beautiful log homes are now within reach for homebuyers in New England, thanks to modular construction.
Moreover, homeowners no longer need to worry about log siding maintenance. Modular log homes are built with the finest quality at an affordable price and in less time to completion. If you are looking for a reputable modular log home manufacturer, contact Avalon Building Systems.