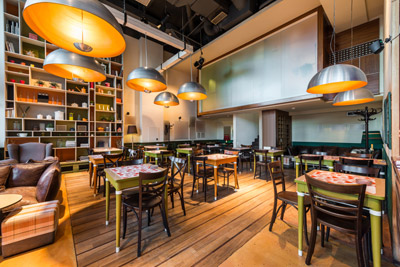 As themed cafes, diners, and restaurants are becoming popular, more and more entrepreneurs are venturing into this type of business. If you interested in investing in the food & beverage industry, consider modular construction for building the themed commercial space. Owning is always more economical than renting, especially in the restaurant business.
The themed approach is a promising marketing strategy. Today, customers are discerning and have many options for place to eat and spend their money. Thus, having a unique and welcoming commercial space will attract more customers. In fact, the actual design and setup of a food business establishment can often be the deciding factor for many consumers today. This means that entrepreneurs need a construction method where customization and precision can be fully achieved.
Only modular construction makes customization this easy. Computerized design technology is used to create unique and extraordinary layouts. On top of that, only the modular method can guarantee precision output. That means its the only construction method that can carry out the exact details laid out in the original plan. Business owners have full discretion as to how their commercial-style modular building will look and present itself to the market.
Going further, modular building systems in Duxbury, MA offers affordable and faster delivery of building projects. For new entrepreneurs, they can fully invest without hesitation because in modular building systems, ROI can be attained faster.
Contact Avalon Building Systems to find out more about themed modular commercial spaces.