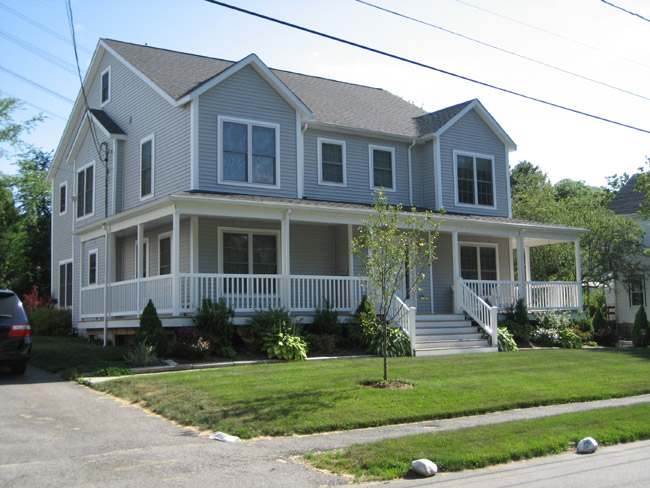 We've had quite an end to winter here in Massachusetts, and we are known for our unpredictable weather. Those who want to build a new home here can't and shouldn't settle for less than the sturdiest of homes that can withstand strong winds and storms. The Modular Building System has answered this significant demand. Home buyers can now have built strong and resilient homes at an affordable price.
Modular homes are manufactured from premium-grade materials and are designed with state of the art technology. Modular homes can withstand winds up to 180 mph. These homes are built in the form of modules in a factory setting using premium materials. The entire process involves numerous QA tests. The modules are then transported to the permanent building site. Because they are going to be transported, during construction the modules are both glued and screwed, making them sturdier. All homes are built to meet or exceed local and state building codes. There is a set of large steel anchors which are used to stabilize the house during intense weather. Homes in flood prone areas have modular pilings that are wrapped by masonry with smart vents built in. In the event of flood, water can flow in and out of the vents. This prevents the foundation from being swept away by strong water currents.
Modular homes are pre-fabricated in warehouses where they are subject to rigorous quality control measures so consumers can be assured of their quality. But, because of the factory build process, modular construction is completed faster and for less money. Less construction time means less expense. For more information on storm-proof homes, contact Avalon Building System.