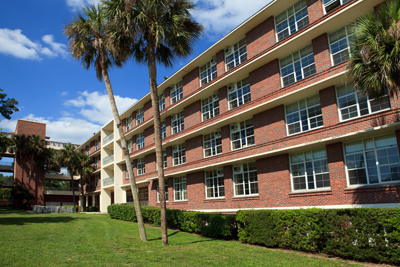 Overcrowding in residence halls can be a major concern for many boarding schools, college and university administrators. Yearly increases in students who wish to reside in the dormitories can result in scrambling for accommodations. Often, schools need a plan for immediate expansion of residence halls. The faster building timeline of modular construction as well as some of the other practical feature this system offers can often be the perfect solution for this.
Modular school dormitories can be built with commercial-style modular building and this option is gaining popularity for colleges, universities, and boarding schools because of the countless advantages over the time-consuming conventional construction process. Like any other businesses, school administrators also must consider budget and construction duration when planning additional buildings for expanding accommodations. Modular building systems address the urgent need for lower cost dorm extensions with the same or higher caliber finished product as traditional construction.
Moreover, students benefit from the less invasive procedure of modular construction. Since the modules are built in the manufacturing plant and then assembled on-site, there is less intrusion and less noise on the permanent job site. This means less disturbance to students and faculty.
Modular floor plans for school dormitories are fully-functional with limitless possibilities in design and meet the special requirements for conducive living and learning. To find out more about modular dorms, contact Avalon Building Systems.