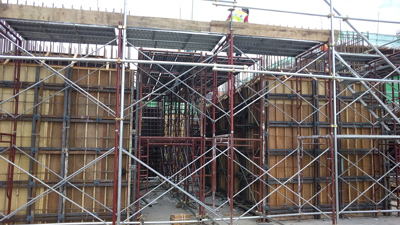 Function halls and conference rooms are in demand especially for hosting corporate events. With modular construction, it is easier to design meeting space to better meet the needs of the company's specific objectives and purpose. Modern meeting space setup should promote interactivity, participation, and comfort.
Commercial-style modular buildings are perfect for building function and meeting rooms. This type of construction is highly customizable and expansion is convenient. You can further modify traditional function rooms to create a dynamic space that promotes a vigorous environment and engaging experience. Since modular buildings are completely flexible, you can create a conference room that can be highly adaptable to different audiences, events, and participants.
Multi-functional modular floor plans make it possible to accommodate various concepts and styles. To find out more about modular conference rooms and function halls, contact Avalon Building System.