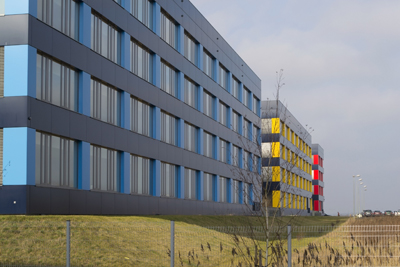 A growing community calls for more healthcare facilities that can cater the growing population. For this reason, expansion of hospitals and medical/dental clinics and urgent care is fast-paced and requires a building process that can be accomplished in a shorter time-frame without compromising the quality of work. This explains why more and more healthcare administrators are turning to modular construction. Faster building completion time means immediate project utilization.
Modular Floor Plans offer a wide-array of designs that can be customized for hospitals and other health facilities such as urgent care, clinics, and nursing homes which plan to upgrade to a more advanced setup or larger space. Expansions can be done in no-time making room for modern medical equipment and additional hospital beds for accommodating more patients. Additionally, the additional space is manufactured in quality controlled warehouses and not at the actual site, which means construction noise is minimized and the existing facility is not compromised. Thus, patients are not disturbed and there is minimal disruption of medical staff and procedures.
Commercial Style Modular Buildings in Norwell, MA are highly flexible for most kinds of spending plan. Small healthcare facilities can start with smaller clinics. Later, they can expand with repetitive modules that enable quick addition of new spaces to the main building. For more information about the advantages of modular construction in a healthcare setting, contact Avalon Building Systems.