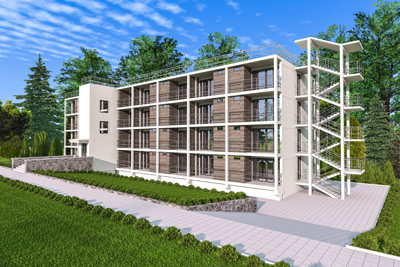 Small business owners seeking to venture into the food business should most definitely consider modular construction for their base of operations. Unlike stick built facilities, modular construction cost planning is precise from the start of business development planning. Entrepreneurs are confident that their buildings can rise in a timely manner without any additional cost laid out to them. Plus, modular construction are open for customization of design to adjust with client's construction fund.
Modular floor plans offer functional design that is suitable for efficient food service. And since it can be customized, you can have a unique structural design which can complement with your food service branding. Moreover, modular construction offers faster turnaround time. Due to their advanced building process, construction projects can be completed in no time which means, these new edifices can be utilized instantly.
Modular building system in Boston, MA enables small investors to have their own high quality buildings in a fairly reasonable price. Why rent a space when you can have your own building for your food business? Contact Avalon Building System to find out more about commercial-style modular buildings.