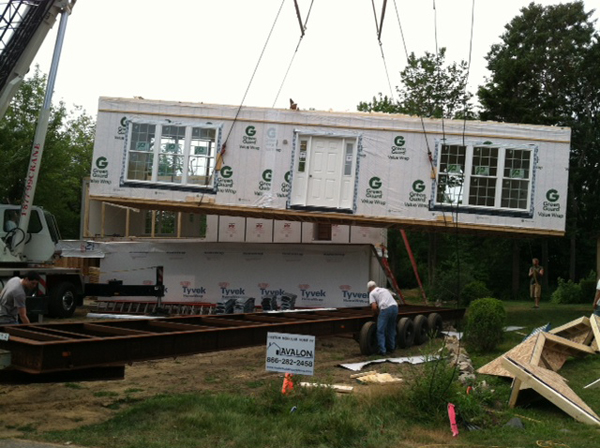 Home construction is increasing again because while people trying to take advantage of the still- low-but-quickly-rising interest rates, and the lack of home inventory, they are choosing to build. However, often the custom designed home you want can cost too much to build, especially when you include upgrades. Additionally, with tradition home construction, there is no guarantee that your traditionally built home won't go over budget. Often, this can put new home construction out-of-reach for many.

However, there is a different way to build your dream house with a smaller budget and with a guarantee of no cost overruns. Modular construction has no surprise costs, costs less to build and takes less time to build too.

Modular homes or pre-fab homes are built in a factory in less time to the same or higher standards as traditional construction. They have been around for a while, but there is one big difference from when they were first invented: they are now highly customizable.

The old perception of modular homes being cookie-cutter is an obsolete idea. Modular homes can be custom designed to any degree; you can modify an existing floor plan or you can have architectural plans drawn up that can be adapted to modular construction.

Additionally, many home building associations will contend that the quality of modular homes is higher than traditional homes. Modular homes can often be built in as little as 30 days, after the design is complete, and with a budget that can be anywhere from 5% to 10% less than traditional construction. From start to finish, permitting to move-in, a modular home can be completed as little as four to five months.

For more information on modular construction, contact Avalon Building System.