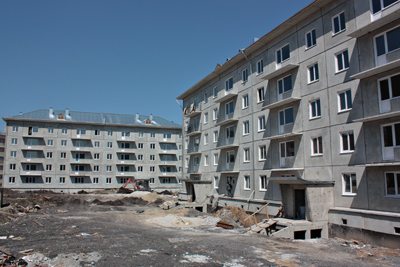 Apart from being the best alternative for faster and a more economical way to build a home, modular homes remain the best choice in terms of sustainability and green building processes. There are three basic reasons why modular construction presents greener methods of construction over traditional construction:
Energy Efficient - Modules are manufactured inside a controlled environment and away from the actual construction site. With this approach, the surrounding environment at the actual permanent site is less affected. Because of this factory-like process, there is minimal waste of materials and efficient use of energy during the construction process.
Energy Efficient Materials - Additionally, modular buildings are equipped with energy efficient systems such as low-emissivity glass for windows and solar panels, as well as properly insulated wall panels.
Adaptable - If you are thinking of building expansions, it easy to add and remove one or more modules for the extension. Because, the process is fast, it lessens the cost and the disruption to the adjacent building and surroundings.
To find out more about benefits of modular buildings, contact Avalon Building Systems.