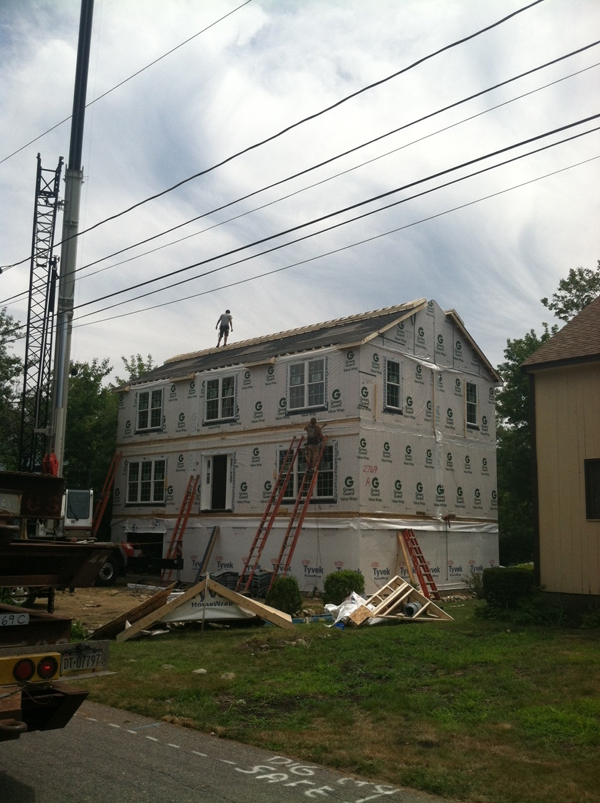 Although hurricanes in Massachusetts are less frequent than those in the Southeast, we can't run from the fact that hurricanes do hit here and can be devastating in their aftermath. The Massachusetts coastline offers some challenging building requirements. We can only encourage homeowners looking to build a new home that they consider modular construction to better hurricane-proof their homes in order to ensure safety when and if disaster strikes.
Fortunately, modular construction offers homes that can withstand hurricane force winds and superior pilings for families who reside near the coast. Modular homes are tougher than stick-built homes. They use screws, glue, and strapping in construction and steel to stabilize the structure. They are also made from premium-grade raw materials and designed by state-of-the-art technology. Modules are constructed in a highly controlled environment to ensure the quality in construction. Hurricane-proof modular homes are designed to resist 180 mp winds. In addition, there are numerous stern QA inspections, modular homes are guaranteed to pass state and local building codes.
Additionally, modular building systems can be delivered in a timely manner. With the faster construction process, homeowners can move into their homes in less time. All of these amazing features of modular construction can be granted at the best price.
Contact Avalon Building Systems for better quality homes.