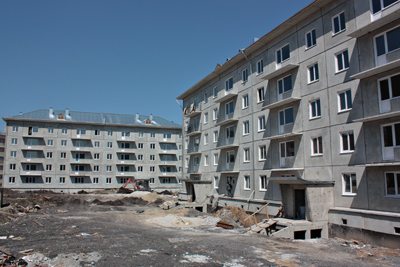 Wether for commercial or residential buildings, modular construction is now rapidly becoming the method of choice across Massachusetts. With this advanced building system, modular construction offers boundless advantages to homeowners and entrepreneurs. Aside from speedier completion times, there are other reasons why more and more people opt for prefab buildings over conventional construction:
Off-Site Work. Construction of modules for your building takes place elsewhere from the actual location of your business. This prevents temporary cessation or delays to your current business activities so you can continue to operate smoothly while the construction is ongoing. When modules are completed, flat-packed panels are delivered and assembled to the site.
Durable, Quality and Eco-friendly. Sturdy, premium quality and environment friendly materials are use in modular buildings to ensure durability, sustainability and less waste. Energy-efficiency and safety is guaranteed with its improved insulation and fire-proof walls.
Customized but Cost-Effective. Residential or Commercial Style Modular Buildings in Hingham, MA are aesthetically custom-made to suit your specific needs even on a tight budget. Flexible payment options are also offered with modular floor plans and layout services often included in the package.
Indeed, modular building technology presents faster and less costly building process. Looking for modular construction builder, contact Avalon Building Systems.