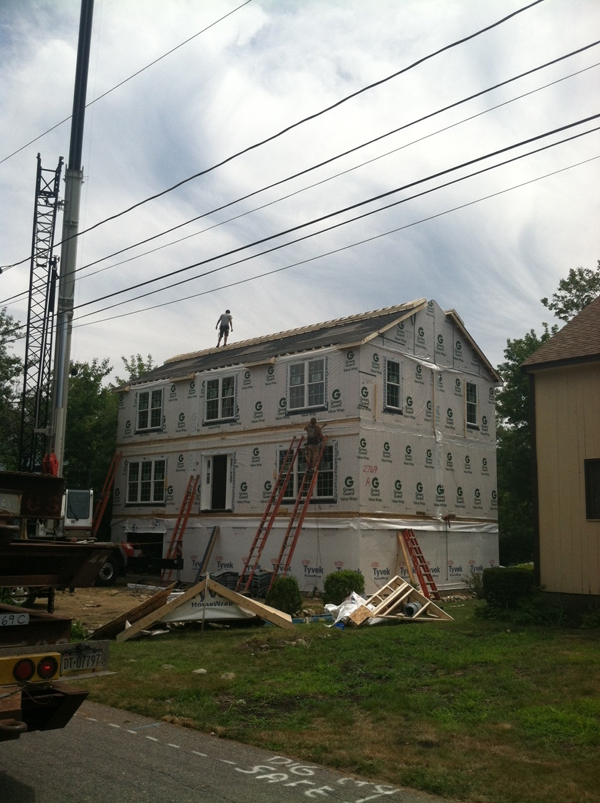 Spring always brings an insurgence to new construction in Massachusetts and around New England. But overall, interest in Modular Homes increased in 2013 over 2012. Generally, new construction has been down since the building boom in the mid-2000's, however, there has recently been an increase in Modular Construction. It looks like the advantages of off-site construction is peaking consumer's interest more and more.

This is probably because there are many advantages to modular homes. Modular construction offers advantages in technology, quality and flexibility in the floor plan and design which means that homeowners can have a customized, better and faster built, lower cost home, built in a climate controlled factory. In addition, modular homes are built on a faster schedule than traditionally built homes. For all these reasons consumers are changing their approach in the way they are considering building their next home.

Modular construction allows consumers to economically build a beautiful, custom designed home. No more cookie cutter modular homes, and no more having your hands tied with only one option for construction. Modular homes can be easily constructed year round, which allows for families to move on their own schedule, rather than having to wait for the nicer building weather in New England. Regardless of the season in which you build, there are no weather delays or materials issues; your home is built in a factory. With interest rates low and stabilizing again, now is the right time to consider building your new home.

For more information, contact Avalon Building Systems.