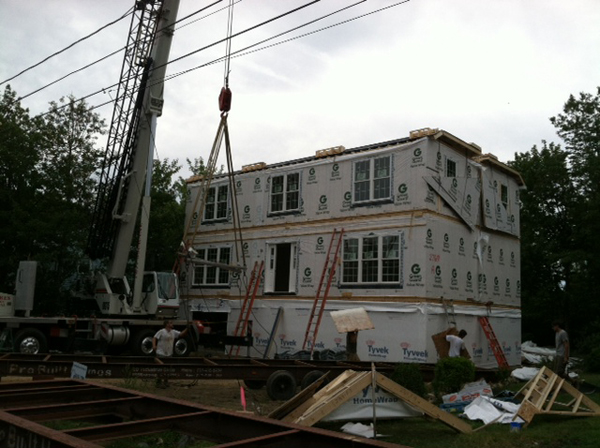 If new home construction speed of delivery is important to you, modular home construction is the runaway winner to deliver for you. Let's talk about the process.
Modular home construction involves building a functionally and aesthetically pleasing high quality home via computer-controlled manufacturing. Because the modules are all prefabricated in a highly technical and controlled factory that is not threatened by weather and other factors that hamper traditional construction methods, the promise for timely delivery of the finished product can't be matched elsewhere.
The nature of factory building makes the modular homes in Boston, MA faster to build. So when there is a need for speed, modular home construction can be your best bet. There are inspectors inside the factory so you are guaranteed that the modules are being checked for their quality as they are built. Once the modules are assembled at your chosen permanent site, the newly custom-built home will again undergo a series of inspections in order to assure you that you will be living in a home that passes standard building regulations, not just to your unique requirements.
Modular home construction also boasts its diverse selection of homes. There are separate modular floor plans for the cottage, estate , timberland, ranch, two-story, cape cod, and vacation style homes, so you can be confident that you will be able to choose one among them that best fits your personal preference, lifestyle, and, of course, budget.
To find out more about the advantages of modular home construction, contact Avalon Building Systems.