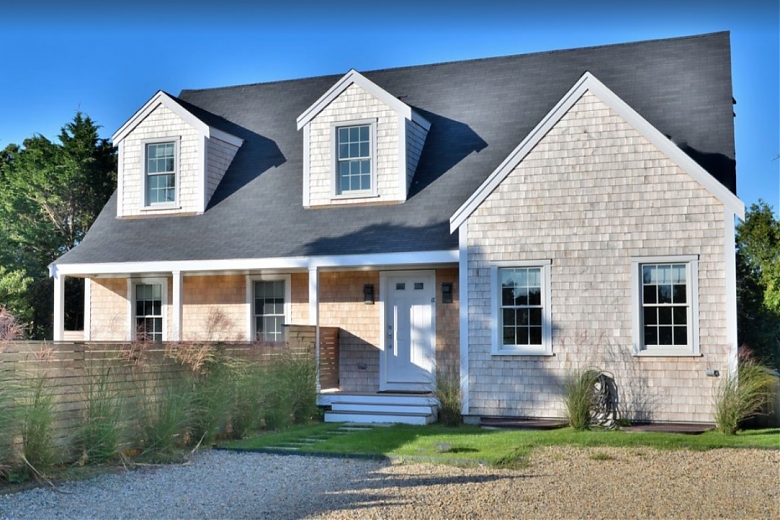 Seeing a modular home being set onto a foundation is a thrilling experience. One minute, you're looking at a cleared piece of land and an open crawlspace or basement, and the next minute...BOOM! There's a house!
It's almost like magic, but there's nothing supernatural about the way modular homes are built and set so quickly and affordably - it's just superior design, precision computer-controlled factory manufactured modules, and proven construction processes that combine to deliver a superior home. In this blog post, we'll give you a peek behind the curtain, so you understand exactly how modular homes are designed, built, and set.
High quality custom modular home manufacturers that we team with deliver the highest quality and highly customizable modular home deliverables available on the market today. As you read on, know that our home building services span modest ranch style modular home floor plans all the way to a host of vacation-style custom modular homes.
So, what are some of the difference makers within the custom modular home industry:
Factory Construction Environment
Modular homes are built in huge warehouses that are essentially "house factories." Think about how a car is made: each part is manufactured separately and then assembled on an assembly line. This is very similar to how modular homes are built. All of the materials are pre-cut and framed, then assembled in pieces...all in a large building that keeps the materials and craftsmen warm, dry and protected from bad weather.
Your home is built in modules (hence the name "Modular") which are like individual cubes that, when put together, form the complete layout of your home. This is done so that each section is small enough and sturdy enough to be transported via truck to your property, but large enough to minimize unnecessary walls and supporting structures. It's designed to be the perfect mix of form and function, and because it's all done under one roof, there are no weather delays on your project!
Specialized Craftsmen
Just as in a car factory, each worker in a house factory is assigned a specific job; the window framer only frames windows, and the siding installer only installs siding. The carpet installer isn't asked to do shingles - they have a shingle expert for that.
This is very different from the usual "site-built" construction process, where there are usually a handful of general laborers that do many different things on any given project. They are "Jacks of All Trades, but Masters of None."
Because modular home craftsmen do the same job, day in and day out, they are VERY skilled and VERY efficient. This means that every aspect of your home is built by an expert, and they did it quickly and with very little wasted time or materials. This means less cost for you and less time waiting to start enjoying your new home!
Protected Materials
Have you ever driven past a construction site when it was raining or snowing? There are all these building materials exposed to the elements, soaking up the moisture, warping the wood, saturating the parts of the building that are meant to be protected from the weather. That can't be good for the construction materials, right?
Right. It's not good for the materials, and it could compromise the building itself.
Another benefit of building a modular home in a factory setting is that all of the materials used in your new house are protected from the elements - because they are INSIDE. That means your lumber is dry and straight when it is covered with siding or shingles, and you don't have to worry about the moisture being trapped in between.
Exact Specifications & Extra Stability
As we know, modular homes are built in modules - individual portions of a house that will be transported via truck to a homesite, then put together to create a complete house. As you can imagine, there are a LOT of logistics involved in making sure this process goes smoothly.
Modular home designers and builders must adhere to exact specifications at all times to ensure that pieces fit together properly. There is no room for mistakes, which is why there are inspections at every major point in the modular construction process. These inspections make sure that your home modules have the stability needed to be transported by truck over many miles, and will fit together seamlessly once they get to their final destination.
Setting The Pieces
The magic show really begins when your home arrives in several sections. A crane lifts up each piece off its carrier and sets it gently onto the foundation, hand-guided by the expert team at Avalon Building Systems. Each piece is set perfectly and then fastened together for extra stability. The roof is raised and sealed, the siding is finished, and your home is now weatherproof!
Our finishing team will spend a few days on the interior of the home, stitching the carpet seams together, adding trim, finishing the drywall, connecting electric and water lines, and making sure your new home is just right for when you move in.
We may do additional construction such as porches, decks, or garages at this time as well - these will be stick-built with care and will tie into your home for s beautiful finished product.
Conclusion
It may seem like magic, but building and setting a modular home is simply a culmination of decades of research and developing better construction processes. Once you understand how and why they are built the way they are, it's hard to imagine why anyone would choose to build their home the "old way!"
If you'd like to learn more about the unparalleled quality and value of modular home construction, contact Avalon Building Systems.