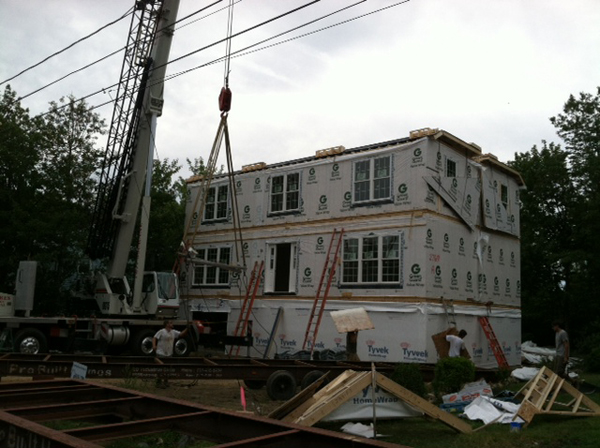 The holidays are a peak business period for many businesses. Given that, many enterprises, particularly retail stores, want to make most of these sales. This can often mean branching out in different locations to reach more customers. However, the challenging weather that winter brings can makes construction projects and building expansion challenging, especially when done through traditional methods. However, modular construction methods can make building construction possible even in winter.
Many construction projects are postponed during the winter because the weather can affect supplies and cause inevitable delays. However, with the modular building systems weather is not a concern. Since modules are pre-fabricated in a fully controlled warehouse environment, the weather cannot affect the building process. When the modules are complete, they are then transported to the actual site for assembly. Because they are modular, completion of these projects are significantly faster than with traditional construction.
In view of this, commercial-style modular buildings are the perfect option for retailers who require immediate expansion of their marketing area. When you need to expand your commercial space this winter, contact Avalon Building Systems for timely completion of new retail branches.