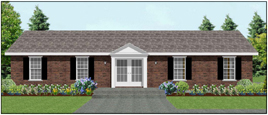 How an office building is designed and built speaks a lot about a company. The look of the office building sets the tone of the company's reputation. It also speaks to the success of the business which starts with how conducive the office is for workers and employees and ultimately on client impressions and perceptions. With commercial style modular buildings in Cohasset, MA, business owners have unlimited options on how they can design their office buildings to be aesthetically pleasing while offering services to clients.
With modular construction, business owners have options on how they want their office space to look. A commercial style modular office building is a single floor plan that is ideal for small to midsize companies that can be customized to meet a company's specific needs.
An office space typically requires a professional style and design, a well thought out floor plan can be created to serve its functions while still retaining its visual appeal. In addition, businesses owners have unlimited selection in terms of interior design and exterior finishes with modular construction. When combined with a hand-picked selection of polished furnishing, modular construction will result to a highly-customized office space that speaks volumes about the company's branding and caliber. It is also remarkable that commercial modular buildings have fast completion times. After the design process is complete these modular buildings can be occupied for full operation in as fast as 6-8 weeks. All these exciting benefits of modular construction have phenomenally changed the ways and methods of modern building and craftsmanship.
To find out more about commercial style modular buildings, contact Avalon Building Systems.