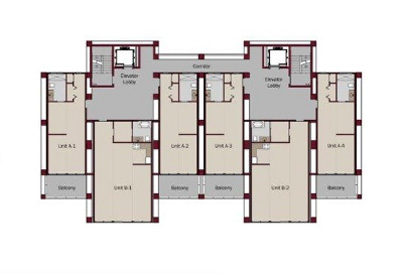 Commercial spaces have diverse floor plan requirements. The layout is highly dependent on the nature of the business. Due to these distinct needs, commercial spaces need versatile and highly adaptable floor plans. This is where commercial style modular buildings are superior.
Commercial style modular buildings in Duxbury, MA have a wide array of pre-designed modular floor plans available that can be modified further to precisely meet a more specific demand. Their multi-faceted features can cater all sorts of industries and are highly adaptable for expansions, building extensions, additional floors and even structures within the building. Moreover, renovation work can be done without massive disruption to daily operations. All modular units are manufactured in at a different location and only assembly is done on the actual job site. Thus, business continuity is secured even through a renovation.
In industries where constant change is essential, the modular construction methods present a more convenient and timely option. It offers quality while staying economical and versatile while also being highly customizable. Contact Avalon Building Systems to find out more about commercial style modular buildings.