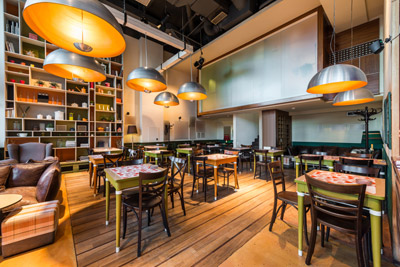 Food chain franchisees can benefit by choosing modular construction for many reasons. Franchises have many specifics that need focus especially in regards to the interior design and floor plan. Because the layout must often follow a distinct style, customization makes the job even more critical. With traditional building methods, custom-designed buildings entail costly building expenditures. But with modular construction owners can save on building costs.
Commercial style modular buildings in Plymouth, MA can be built without overspending because the strategic modular construction system aims to deliver a project with minimal to zero waste in both time and materials. The advanced technology of modular building systems makes precision and consistency possible. With this construction method there will be no more miss-cuts or misapplications which can add to building expenses; this means the project will be delivered on schedule. Consequently, franchisees can open for business sooner which means a faster return on investment.
In terms of quality of materials and craftsmanship, franchisees can not go wrong with modular construction. The modular building method abides strictly to state and local building codes. In fact, the quality of modular buildings often exceed the local and state requirements for food chains and restaurant buildings.
If you are planning to open and build a a franchise, contact Avalon Building System.