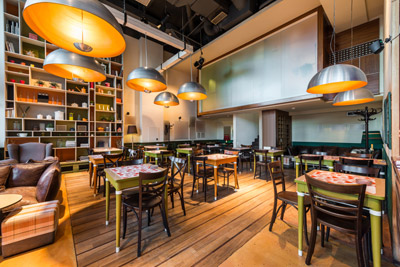 Modular construction in Cohasset, MA continues to expand its scope and now this approach is being used to custom-build themed restaurants so that they stand out from the competition.
Restaurant owners want an aesthetically pleasing indoor space where their valued guests can have the perfect place to dine and enjoy nice interiors and comfortable construction. In line with this, restaurant owners are also looking for cost-effective ways to create floor plans that are pleasing with an easy flow. With the wide selection of commercial style modular buildings for themed restaurants that are available today, it is easier to custom-build themed restaurants without breaking the bank.
Themed restaurants are just one of the many commercial style modular buildings in Cohasset, MA. Modular construction helps business owners achieve success and offers a wide array of customization options. These options allow business owners to modify the restaurant modular floor plans based on the unique requirements of their application.
To find out more about options for commercial style modular buildings, contact Avalon Building Systems.