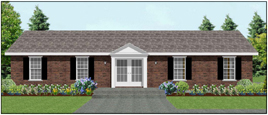 When starting a business, you must be willing to take risks. But the idea of renting or finding a building should not stand in your way. If you need space for your business but don't want to wait for traditional construction because of the costs and risks, choose modular construction. It is more convenient and there are commercial style modular buildings in Duxbury, MA that are used for doing business. So why not do the same?
Modular construction has expanded in scope from focusing mostly on residential structures to engaging in commercial applications. Modular construction ensures that each commercial floor plan remains affordable in both time and money maintaining the high quality of the structure. Modular construction gives you the permanent structure that you need for your business.
A wide array of commercial modular floor plans are available. You can choose from the hundreds of plans and modify it based on the specific requirements of your business or you can create a floor plan that is entirely your own. Build an aesthetically pleasing and fully-functional building that fits the applications unique to your business.
To find out more about your options for commercial style modular buildings, contact Avalon Building Systems.