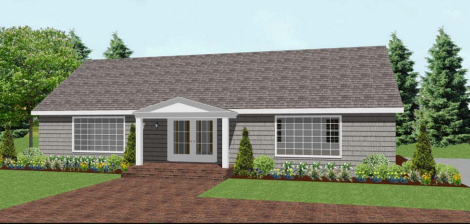 The commercial style modular buildings in Cohasset, MA are increasing in popularity due to their aesthetic and economic benefits and advantages. As compared to traditional construction, any commercial building can have a pleasing look without spending a fortune.
With modular construction, commercial buildings have shorter and faster completion times. With spaces that urgently need to be occupied as soon as possible, businesses or companies that provide constant services can turn to modular construction. For example, dental clinics. They are always in season and dwellers in a particular geographical area will often visit dentists for regular check-ups and sometimes, emergencies. These dental clinics, as a health care service provider and as a medical facility is expected to look clean, comfortable and at the same time functional.
At Avalon Building Systems, the modular floor plans for general office buildings are ideal for these kinds of set-up. The plan is a single floor design that is perfect for small to midsize businesses. For a dental clinic that has specific needs, modular floors are ideal because they can be easily customized basing on the client's space and aesthetic requirements.
To find out more about the available options on commercial style modular buildings, contact Avalon Building Systems.