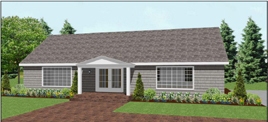 Modular construction has created a successful transition from focusing on building residential structures to including floor plans for business use. Because of the advanced building systems of modular construction, modular construction is able to provide creative and effective ways to even custom-build multi-story, permanent structures for commercial applications.
The commercial style modular buildings in Plymouth, MA are actually products of modern innovations that continue to improve through time, catering to more interested, business-minded buyers. This is one reason why more and more project developers and investors choose modular construction.
Considering that not everyone has enough creativity to design their own floor plan, there are actually pre-designed templates that one can use in their entirety or from which you can take inspiration. These modular floor plans can be customized based on the specific needs of your business. So if ever you have a plan in mind but have difficulty in putting it on paper, browse the commercial style modular floor plans and find one that meets your specifications. You will be surprised to know that this completes the planning stage and the custom-build stage can begin.
To find out more about commercial style modular buildings, contact Avalon Building Systems.