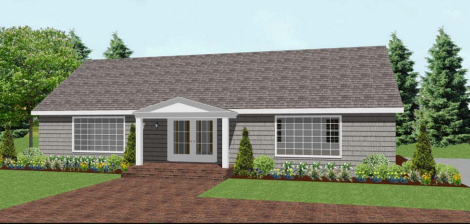 The advantages of making use of modular construction are significant. This type of construction can be used to develop an entirely new commercial space or to expand an existing facility. This is becoming one of the most popular applications for modular construction. However, one most striking advantages of modular construction is the energy efficiency of modular buildings.
Commercial style modular buildings in Duxbury, MA are green buildings. The modular construction building systems reduce waste through over-ordering and theft and in damage to materials due to weather.
Modular floor plans are constructed within a highly secured and weather-proof facility. This means that the building materials are not damaged by weather conditions. They are also ordered and delivered in bulk which decreased emissions for delivery. Because the materials are precision-cut, there is less material waste when creating the modules. The modules are also glued and screwed when built and assembled creating more energy-efficient commercial style modular building. Once the building is completed, occupants benefit from reduced monthly energy bills. The modules are constructed with high quality and top-of-the-line materials such as windows, doors and insulation which are energy efficient as well. The modules are precisely hinged together without holes or gaps to decrease air infiltration.
To find out more about your options for commercial style modular buildings, contact Avalon Building Systems.