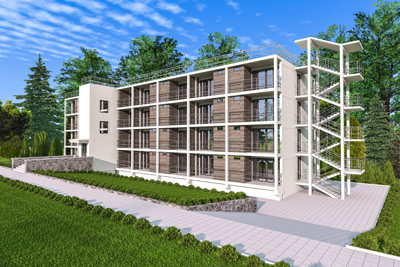 Nowadays, all types of commercial style modular buildings are custom-built across numerous industries. This type of commercial construction is a breakthrough of the modular construction sector of the construction industry. In fact, modular construction has all types of pre-designed floor plans that serve the needs of the business community.
The advance building systems used in commercial modular construction offers a wide range of options for customization. These options allow modular floor plans to be modified based on the unique requirements of the business. As a result, an aesthetically pleasing and fully functional building can be built for more efficient operations and used as a building where business operations and transactions can be more effective.
Using modular construction in Norwell, MA paves the way for owners and operators to reinvent their place of business to set themselves apart from competitors. There are many options with commercial style modular buildings that can amp up the interior and exterior to provide a more distinctive experience.
To find out more about applications and options for commercial style modular buildings, contact Avalon Building Systems.