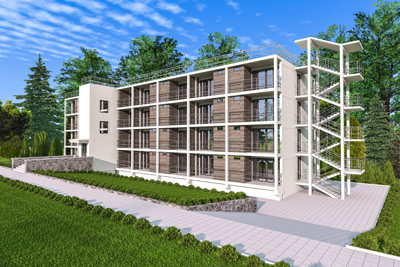 Time related advantages are salient trademarks of modular construction. More and more businesses are becoming convinced that investments in modular buildings means more profit because the efficient building methods translate to a reduction in labor, logistics, and energy costs. There is also another advantage that is often less considered: Predictability.
When competitors are down the street, retailers need to get ahead. Efficiency of construction of commercial style modular buildings in Cohasset, MA enables retailers a definite completion date, which means more accurate forecasting and strategizing. Good planning means less errors and reworking which results in a smoother schedule. A realistic schedule can provide leeway for manpower pooling and supplier selection. Since manpower, raw materials, and equipment are critical points in business, careful preparation of these points define a stronger business position.
Standardized modules are the key to the quick construction process. Repetition of modules not only saves money but also maintains quality and continuity in construction. For multiple site ventures, repetition of modular floor plans give more businesses a greater advantage. Contact Avalon Building Systems for more details on commercial style modular buildings.