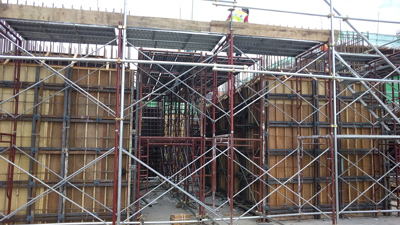 Due to its faster turn-around and highly efficient methods, modular building construction is gaining attention nationwide. From hotels to apartments and lately more and more in the commercial sector, many developers are now starting to appreciate the benefits of this construction method. Commercial style modular construction in Norwell, MA is applied to various retail establishments like restaurants, cafes, boutiques, stores, office spaces and more.
The rise of online shopping which requires space for shipping and the skyrocketing of commercial rent has prompted retailers to try to maximize physical store space for maximum profit per square foot. Moreover, a retail stores are the type of business that needs to be close-by to the people it is serving, and often requires space that is highly customizable for periodic interior decorations/renovations. These reasons and more have catapulted the need for retail business owners to consider modular building construction.
Modular construction involves constructing buildings in sections or modules where each module is pre-fabricated in controlled factory conditions, built using the same or better standards and specifications as traditional on-site building, but in less time.
Pre-designed modular floor plans are available that are also highly flexible to meet various customer needs. The cost-effective methods of modular construction make it the ideal method for the constantly evolving look and structure of retail stores.
To find out more about commercial style modular construction, contact Avalon building systems.