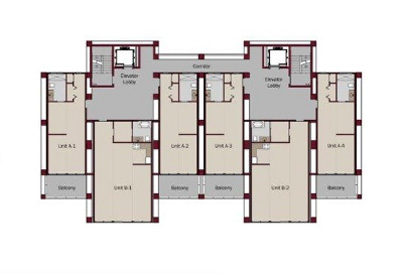 All types of buildings can be custom-built with commercial modular construction. With the wide range of pre-designed modular floor plans available for commercial modular construction, business owners across various industries can create a building that is constructed with their specific requirements in mind.
Modular construction is versatile. In fact, commercial style modular building in Stoughton, MA can be used to build brand-new buildings from the ground up, for additions to existing buildings, or for buildings within buildings. Unlike traditional construction, modular construction is more adaptable in terms of changing floor plans. In-plant buildings can be custom-built without causing interruptions to business operations. All types of commercial structures are built faster compared to traditional construction. This means projects are completed sooner and are ready for occupancy faster.
For commercial style modular buildings that have constantly changing requirements in their buildings, the modular approach is an advantageous alternative. The modules or sections are pre-fabricated inside climate-controlled and highly-secured facilities, which means 90% of the work is done off-site and meets all QA and building code standards.
To find out more about commercial style modular buildings, contact Avalon Building Systems.