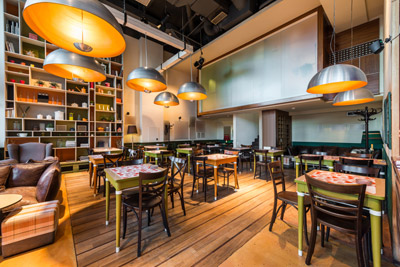 In the food business, ensuring that you are serving great tasting food is often not enough. You must also provide the right environment which is also a conducive and productive workplace for high quality and fast customer service. Man y entrepreneurs in the restaurant business are now choosing modular construction in Hingham, MAfor custom-building restaurants and other commercial space in the food business.
The high demand for space on the South Shore has created an opportunity for entrepreneurs to choose modular construction. In fact, the food business has become a niche for commercial modular construction. This is why there are numerous floor plan options which can be used "as is" or modified for commercial style modular buildings in the food service industry. Unlike traditional construction, modular construction builds this type of commercial space faster and better. This means the restaurant can open it's doors to the public sooner for a faster ROI.
To find out more about options for commercial modular buildings for the food service industry, contact Avalon Building Systems.